Description
Reveal your skin's perfection
Philips SatinPerfect epilator with SkinPerfect system removes even fine, short hairs while protecting the skin. Wet&Dry, for a comfortable use during your shower routine. Includes shaving head with trimming comb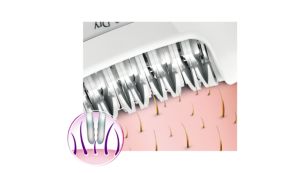 Ceramic textured discs remove even fine, short hairs
This epilator has ceramic textured discs to gently remove even the finest hair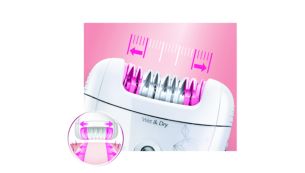 Wide epilator head covers more skin per stroke
Our extra wide epilation head provides you with optimal hair removal in each stroke for long lasting and super smooth results in minutes.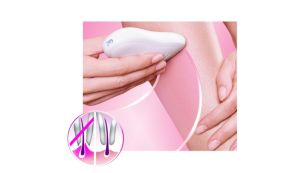 Gentle tweezing discs remove hair without pulling skin
This epilator has gentle tweezing discs to remove hair without pulling the skin.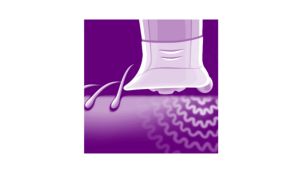 Active lift and massage attachment removes flat-lying hairs
Active hair lift and massage attachment removes fine, flat-lying hairs and soothes the skin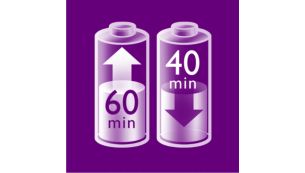 Cordless
Up to 40 minutes wirefree epilation, quick 1-hour recharge.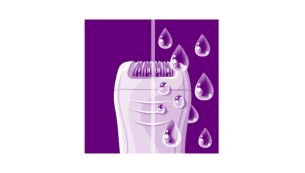 Wet & Dry for use in and out of the shower
For wet and dry usage.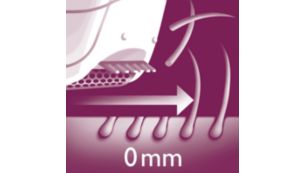 Shaving head perfectly follows contours for a smooth shave
Detachable shaving head perfectly folows the contours of your bikini line or underarms for a close and smooth shave. Comes with trimming comb.
Shipping is only available in Canada at the moment
Dyson Warranty
Any Dyson product's warranty is done directly with Dyson themselves. Upon purchase you will receive a sealed box (colours may vary) with a grey sticker that has the serial number on it. You must go to dysoncanada.ca to register the serial number and obtain your warranty. Any issues with the product, you must call Dyson as warranty is done at your house, office or wherever you prefer. Home Essentials do not offer instore warranty for any Dyson products as per Dyson's policy
In store Warranty
All Items in store with the exception of Dyson, has one month warranty with Home Essentials Clearance Center. Depending on an item, the manufacturer's warranty varies after one month in-store warranty ends.
No Returns on any items as we are already a Clearance Center
Exchange with the same item is allowed if and only the item bought is broken, or it doesn't work. Satisfaction is not guaranteed.
Send Us any Email for questions
info@homeessentialsclearance.com
Payment & Security
Your payment information is processed securely. We do not store credit card details nor have access to your credit card information.